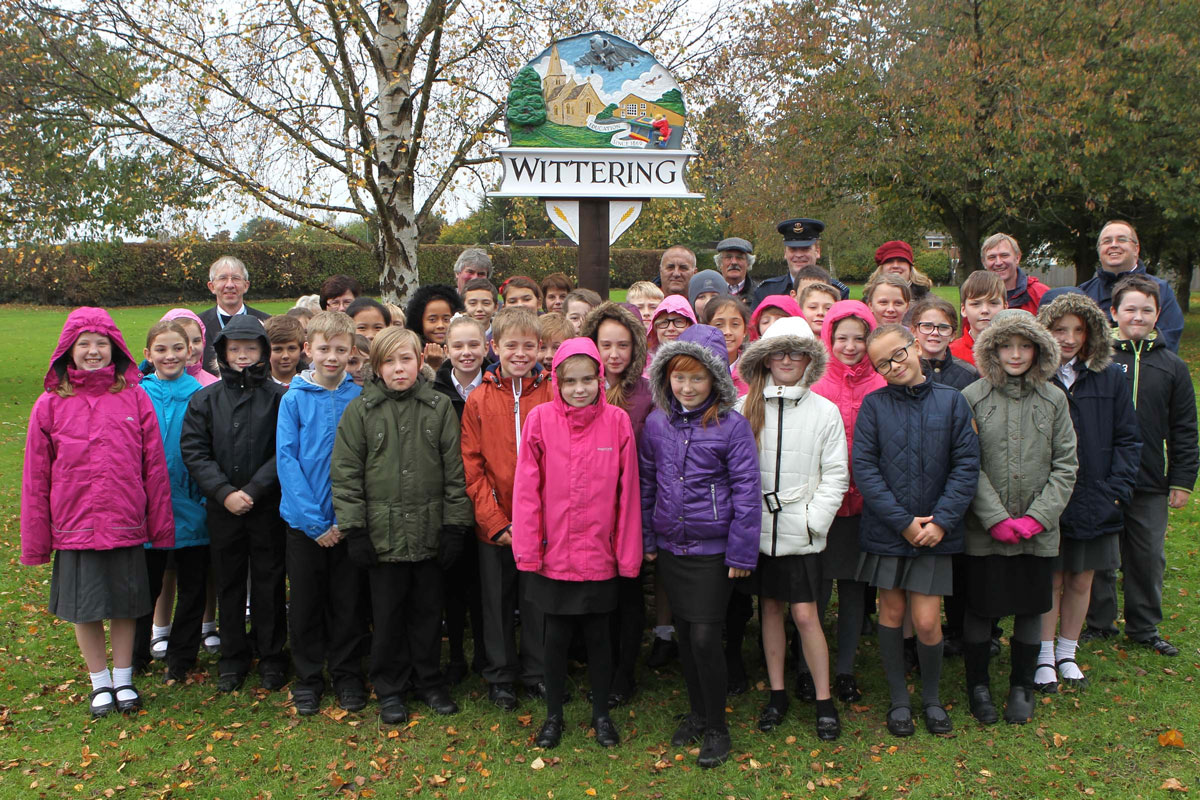 Village Sign
Primary School, Parish Council and RAF Station joined forces on Friday 24th October 2014 to unveil a beautifully designed and crafted new village sign at Wittering.
Designed by year 6 pupils at Wittering Primary School, the sign is the culmination of a project funded by the Armed Forces Community Covenant, which enables military establishments to materially contribute to worthwhile community projects.
The original design reflects the village's past and present, depicting All Saints' Church, Wittering Primary School and a Harrier. Many of the children had included a rainbow in their designs, which has been cleverly included in the finished work.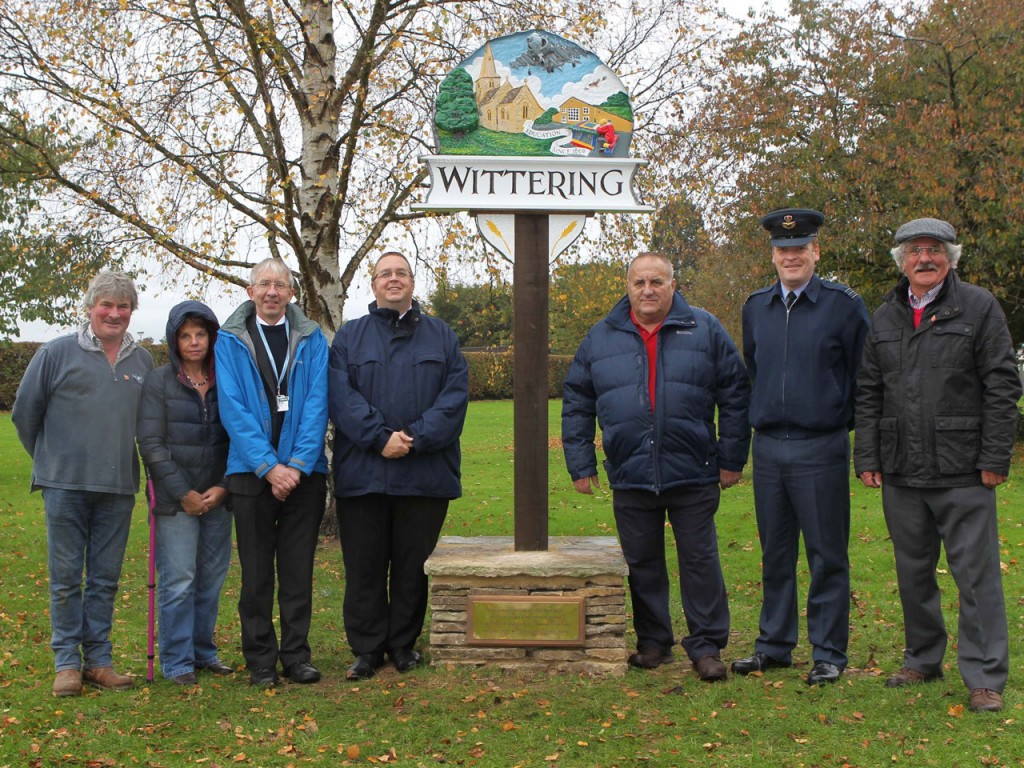 Photographer: SAC Gary Kearney
RAF/MOD Crown Copyright 2014