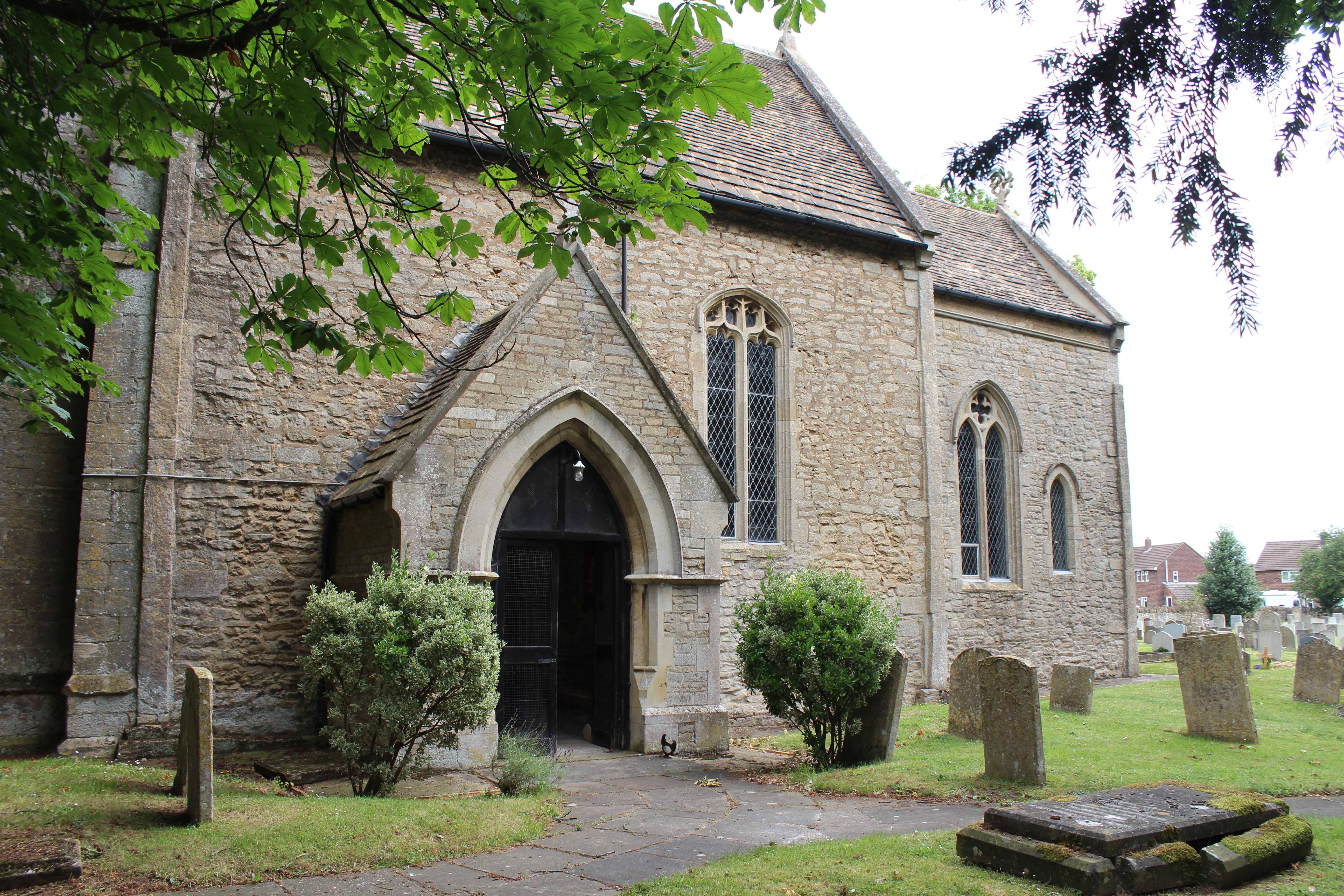 Church
The Parish church of All Saints (a Church of England church) was built between AD 950 and AD 981. Surviving Anglo-Saxon parts of the building include the south wall of the nave, the east end of the chancel and the very substantial chancel arch.
As originally built the church would have had no aisles. In the middle of the 12th century a Norman north aisle was added and linked with the nave by a two-bay north arcade. The present south doorway of the nave and the east and south windows of the chancel are late 13th century decorated Gothic insertions. The ashlar west tower is late 13th or early 14th century. In the 14th century the north aisle was rebuilt and the north chapel was added. The north chapel has an early 14th-century tomb recess. The tall perpendicular Gothic windows in the south wall of the nave were inserted later in the Middle-Ages.
The south porch was added in the 19th century and the stained glass east window was made by C.E. Kempe in 1903 by the renowned Victorian stained glass window artist. On the extreme left of the window, about halfway down, you can see his trademark of a wheatsheaf. The vestry was added in 1969. Apart from the tower, the church is roofed with Collyweston stone slates. All Saints Church is a Grade I listed building.
The west tower has a ring of six bells. The fourth bell was cast at Leicester in about 1399. The bell-founder, Tobias III Norris of Stamford, cast the third and fifth bells in 1681. John Taylor & Co of Loughborough cast the treble, second and tenor bells in 1974.